Wittner
SEIKO
Matrix
Dr. Beat
KORG
Cherub
Intelli
Electronic Pitch Pipe
Metronome Watch
QWiK TiME
MetroAmp
Franz
Metronome Stand
Music Stands
---
Search By Type:
Key Wound
Digital Metronomes
Dial/Quartz
Tuners

---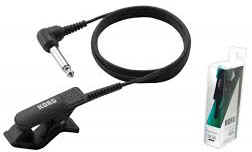 Korg Pick Up/
Contact Microphone
CM200 - $13.95


Ideal Positioning for Easier, More Accurate Use
The CM-200 Contact Microphone is a perfect compliment to any tuner that offers an audio input jack. The contact microphone can be positioned to get a more sensitive reading, while allowing the tuner to be positioned for easier reading.
The Cm-200 Pick-up/Contact Microphone detects the tone of an instrument and sends the signal directly to the tuner or amplifier, even at sensitive levels. Use with flute, saxophone, clarinet, guitar, voice, and many other applications.

The jack is a 1/4" male phone connector the 5 foot long cable is a shielded for efficient transfer of sound.
Need more info.. email: Orders@metronomes.net
or call 800 586-3876
Metronome Earphone $4.95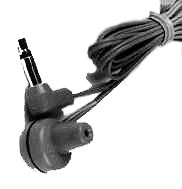 A light weight earphone that is small and comfortable.
Six foot of wire, lets you move freely while you use your metronome.
3.5mm (1/8") miniature plug - fits all metronomes.